3Dプリンターの技術の進化に伴い矯正歯科医院もパラダイムシフトが起こりつつあります。海外においてはもうすでに歯科医院で作成したクリアアライナー(インハウスアライナー)を用いての矯正治療が増えつつあります。このような流れを受けて、固定式のブラケット装置を用いた矯正治療においても今後患者ごとにプログラムされたブラケットシステムが実現するかもしれないという論文をご紹介します。

『インハウスアライナー』についての記事を見つけました!詳しくはこちら| The・ORTHO
論文タイトル・著者・雑誌名
Comparative analysis of mechanical properties of orthodontic
aligners produced by different contemporary 3D printers.
Spiros Zinelis1 | Nearchos Panayi2 | Georgios Polychronis1 |
Spyridon N. Papageorgiou3 | Theodore Eliades3
1:Department of Biomaterials, School of Dentistry, National and Kapodistrian
University of Athens, Athens, Greece
2:Private practice, Limassol, Cyprus
3:Clinic of Orthodontics and Pediatric Dentistry, Center of Dental Medicine,
University of Zurich, Zurich, Switzerland Correspondence
Theodore Eliades, Clinic of Orthodontics and Pediatric Dentistry, Center of
Dental Medicine, University of Zurich, Plattenstrasse 11, Zurich 8032, Switzerland.
Email: theodore.eliades@zzm.uzh.ch.
Orthod Craniofac Res. 2022;25:336–341
DOI: 10.1111/ocr.12537
3Dブラケット比較論文を読む!
引用文献
Rosvall MD, Fields HW, Ziuchkovski J, Rosenstiel SF, Johnston WM.
Attractiveness, acceptability, and value of orthodontic appliances.
Am J Orthod Dentofacial Ortho. 2009;135(3):276-277. https://doi.
org/10.1016/j.ajodo.2008.09.020
Flores-Mir C, Brandelli J, Pacheco-Pereira C. Patient satisfaction
and quality of life status after 2 treatment modalities: invisalign
and conventional fixed appliances. Am J Orthod Dentofacial Orthop.
2018;154(5):639-644.
Weir T. Clear aligners in orthodontic treatment. Aust Dent J.
2017;62(Suppl. 1):58-62.
Eliades T, Bourauel C. Intraoral aging of orthodontic materials: the
picture we miss and its clinical relevance. Am J Orthod Dentofacial
Orthop. 2005;127(4):403-412.
Rossini G, Parrini S, Castroflorio T, Deregibus A, Debernardi CL.
Efficacy of clear aligners in controlling orthodontic tooth movement: a systematic review. Angle Orthod. 2015;85(5):881-889.
Papageorgiou SN, Koletsi D, Iliadi A, Peltomaki T, Eliades T.
Treatment outcome with orthodontic aligners and fixed appliances: a systematic review with meta-analyses. Eur J Orthod.
2020;42(3):331-343.
Nakano H, Kato R, Kakami C, Okamoto H, Mamada K, Maki K.
Development of biocompatible resins for 3D printing of direct
aligners. J Photopolym Sci Tec. 2019;32(2):209-216.
Maspero C, Tartaglia GM. 3D printing of clear orthodontic aligners: where we are and where we are going. Materials. 2020;
13(22):5204.
Eliades T, Zinelis S. Three-dimensional printing and in-house appliance fabrication: between innovation and stepping into the unknown. Am J Orthod Dentofacial Orthop. 2021;159(1):1-3
Jindal P, Juneja M, Siena FL, Bajaj D, Breedon P. Mechanical and
geometric properties of thermoformed and 3D printed clear dental
aligners. Am J Orthod Dentofacial Orthop. 2019;156(5):694-701.
Levrini L, Novara F, Margherini S, Tenconi C, Raspanti M. Scanning
electron microscopy analysis of the growth of dental plaque on the
surfaces of removable orthodontic aligners after the use of different cleaning methods. Clin Cosmet Investig Dent. 2015;7:125-131.
Liu CL, Sun WT, Liao W, et al. Colour stabilities of three types of
orthodontic clear aligners exposed to staining agents. Int J Oral Sci.
2016;8(4):246-253.
ISO14577-1. Metallic Materials-Instrumented Indentation Test
for Hardness and Materials Parameters. Geneva: International
Organization for Standardization; 2002.
Pomes B, Derue I, Lucas A, Nguyen J-F, Richaud E. Water ageing of urethane dimethacrylate networks. Polym Degrad Stab.
2018;154:195-202.
Zinelis S, Panayi N, Polychronis G, Papageorgiou SN, Eliades T.
Comparative Analysis Of Mechanical Properties Of Orthodontic
Aligners Produced By Different Contemporary 3d Printers. Zenodo.
https://doi.org/10.5281/zenodo.4701075
Stansbury JW, Idacavage MJ. 3D printing with polymers: challenges among expanding options and opportunities. Dent Mater.
2016;32(1):54-64.
Revilla-Leon M, Ozcan M. Additive manufacturing technologies
used for processing polymers: current status and potential application in prosthetic dentistry. J Prosthodont. 2019;28(2):146-158.
Alexandropoulos A, Al Jabbari YS, Zinelis S, Eliades T. Chemical and
mechanical characteristics of contemporary thermoplastic orthodontic materials. Aust Orthod J. 2015;31(2):165-170.
Bradley T, Teske L, Eliades G, Zinelis S, Eliades T. Do the mechanical
and chemical properties of InvisalignTM appliances change after
use? a retrieval analysis. Eur J Orthod. 2016;38(1):27-31.
Papadopoulou AK, Cantele A, Polychronis G, Zinelis S, Eliades
T. Changes in roughness and mechanical properties of invisalign((R)) appliances after one- and two-weeks use. Materials.
2019;12(15):2406.
Unkovskiy A, Schmidt F, Beuer F, Li P, Spintzyk S, Kraemer FP.
Stereolithography vs. direct light processing for rapid manufacturing of complete denture bases: an in vitro accuracy analysis. J Clin
Med. 2021;10(5):1070. https://doi.org/10.3390/jcm10051070
Kwon JS, Lee YK, Lim BS, Lim YK. Force delivery properties of thermoplastic orthodontic materials. Am J Orthod Dentofacial Orthop.
2008;133(2):228-234.
Fang D, Zhang N, Chen H, Bai Y. Dynamic stress relaxation of orthodontic thermoplastic materials in a simulated oral environment.
Dent Mater J. 2013;32(6):946-951.
Jaggy F, Zinelis S, Polychronis G, et al. ATR-FTIR Analysis and
one-week stress relaxation of four orthodontic aligner materials.
Materials. 2020;13(8):1868.
Lombardo L, Martines E, Mazzanti V, Arreghini A, Mollica F, Siciliani
G. Stress relaxation properties of four orthodontic aligner materials: a 24-hour in vitro study. Angle Orthod. 2017;87(1):11-18.
記事監修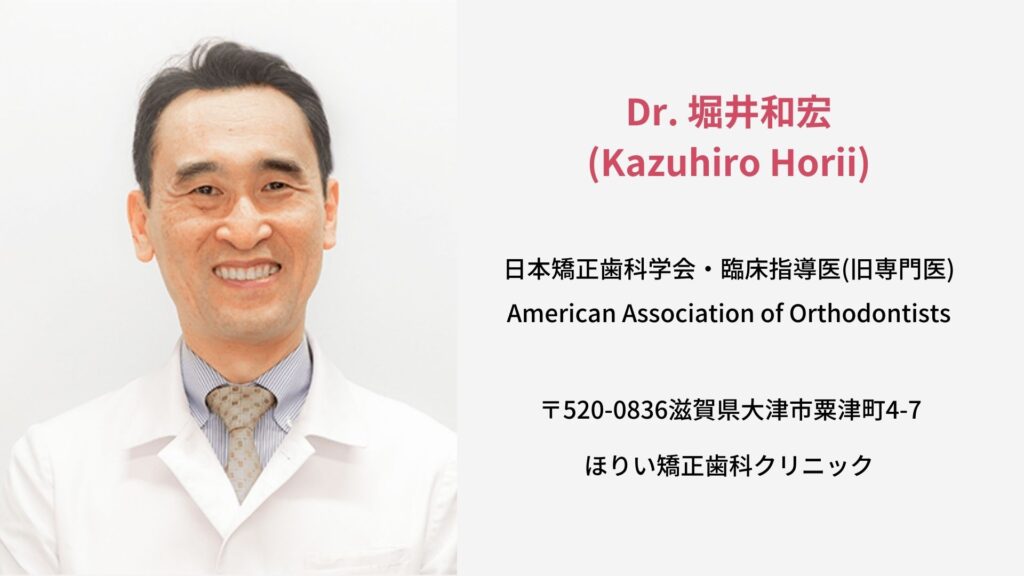 免責事項
本サイトは、PubMedに投稿されたオープンアクセスの査読論文をご紹介しております。
内容についての疑問等は本サイトは一切受付ておりません。本サイトに記載しております著者ご本人に直接お問い合わせをお願い致します。また、学会発表や研修会においては本サイトの孫引きではなく必ず原著論文をご確認くださいますようお願い致します。
日本においてマウスピース型矯正はご存知の通り、完成薬機法対象外の矯正歯科装置であり、医薬品副作用被害救済措置制度の対象外となる場合がありますのでご注意ください。